CADDO Mountain Spring Water
Unsurpassed All-Natural Spring & Artesian Bottled Water
Our future Advanced Manufacturing facility is designed to be efficient, safe, and environmentally friendly. Perfectly set to bottle the highest quality waters going to the market
The center point of interest at our future CADDO campus is our unique, fun and informative Visitors' Center. Visitors will have the opportunity to experience the real history of the area, and importance of quality water in our lives. They'll see and learn about the heritage of the area, solar power and stewardship of the environment in stunning video presentations. They'll be able to watch our modern, streamlined bottling process on closed circuit TV and sample our great product in a relaxing, hopefully award winning natural environment.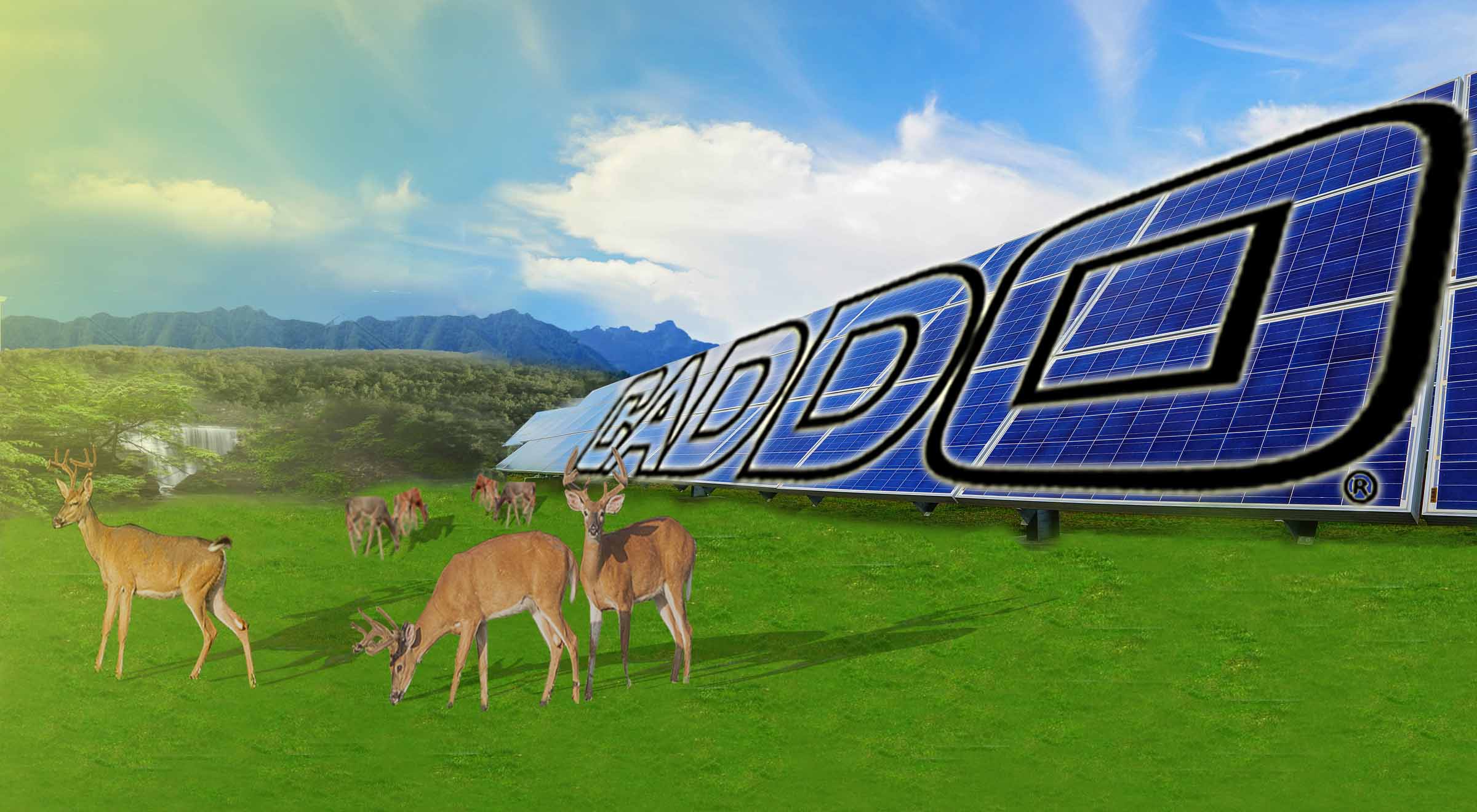 Water bottled with the power of the sun. It does not only make economic sense, but it is environmentally responsible to reduce our manufacturing impact using natural energy sources. We're going to use the power of solar for our manufacturing facility, our offices, and visitor's center. We are also going to add our excess solar generated power onto the grid to help our community and further lower our CADDO carbon footprint. It's just part of the sustainability and innovation story at CADDO Water
Newswire - (2/10/22) Announcing our Plans for a New $24 Million Premium Water Bottling Facility in the Caddo Mountains of Arkansas
Yahoo News - (10/7/21) CADDO Mountain Spring Water Selects Architecture Firm - Roark Perkins Perry Yelvington
AP News - (10/7/21) CADDO Mountain Spring Water Selects Architecture Firm - Roark Perkins Perry Yelvington
AP News - (8/26/21) CADDO Mountain Spring Water's Phase II Hydrogeology Report Documents Quality, Capacity & Sustainability.
Water Analysis - Compare our pure water with our competition. (Please respect our request for privacy with our information)
Information Packet PDF - This is our PowerPoint presentation on our company. (Please respect our request for privacy with our information)
Our vision is to preserve and enhance the naturally pristine, aesthetic and historic‐storied nature of our one hundred acre plus source water property abutted on two sides by U.S. Forest Lands. We have the storied "Over Yonder" Barn that was featured on Arkansas Educational Television Network's feature presentation "Back Roads Barns". We are saving the Barn as part of our Visitor Center. Visitors will see artifacts and historical educational information about the area. We have an Artesian Well near the site of where an old house once existed to support a stage coach stop that we believe dates back to the 1800s. We have numerous natural springs. We have a recent vintage cabin that sits on the side of a mountain overlooking our source water tract and the beautiful Caddo River that runs thru the center of our property. The cabin needs some TLC and possibly some additional architectural distinction so people can enjoy it.
The first responsibility of CADDO Mountain Spring Water, LLC is to provide the overall best working opportunity possible for the ownership and their families who entrust us with their time and hard-earned monies. Ownership of the Company includes its employees thru participation in our option pool vesting program. Through its activities, the Company seeks to enhance lives, foster goodwill that extends and perfects best business practices, and contribute to the economic development of the communities we serve and the welfare of its citizens. The number one goal of the Company is to exceed the expectations of its product consuming public. We understand that the product we produce, and the market we serve, can enhance the health and lives of the people who consume it. Our mission is to have the best water products, and be the best, most environmentally and socially responsible water company on the planet.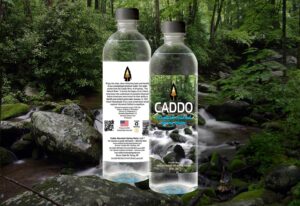 Our water analysis chart: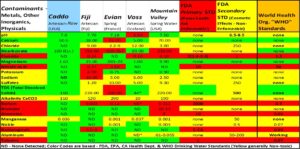 From the very beginning, CADDO had a plan to be strategically located near the purest water it could find, and to be environmentally responsible in our approach to construction and operation. We've allowed ourselves adequate room to operate while maintaining natural open space in our surrounding land. We've planned enough acreage for expansion as needed and kept our facility's design clean and visually appealing and professional – enhancing a quality workspace sensitive to our environment.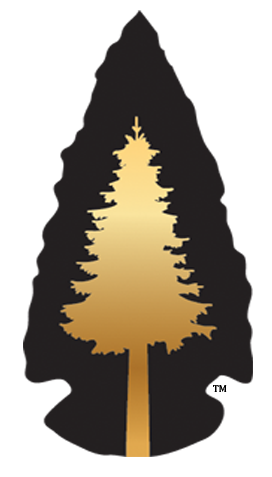 OUR ICON: Our legacy of GREAT water is rooted in the qualities of the Native Americans of the area and particularly, the Caddo Nation.  Their daily use and homage to this GREAT natural resource was evidenced by their success against Hernando Desoto and his troops, and their own healthy lifestyle. Desoto is credited as being the 1st European Explorer to cross the Mississippi River! The precipitous forest covered mountains of the area frame its rivers and streams environment: which was their home, bespeaks nature's clean and healthful beauty. It added to the quality of the life they enjoyed, and now we enjoy working and living in the "Natural State" of Arkansas.
Watch for announcements for upcoming live events, press announcements and more.
Jan, 2022 | Hot Springs, AR
Our newest preliminary website is presented.
It gives initial information as to our current activities, an initial look at out products and our corporate direction of social responsibility and sustainability.
More information will be made available as we develop updated plans and schedules.
Any questions, please use our contact us form and we'll be happy to respond.
Request Access to Further   CADDO Corporate Information
You will receive an email from us with your log in information upon verification of your submission.